Custom Barrels
At Barrelkings we like to turn boring oil barrels into unique, personalized end products. BBQs, trash cans, standing tables, planters… You name it, we create it. It is not for nothing that our products are found in many homes, gardens, schools or offices.
Personalization is possible from €39.95 per barrel (including VAT).
There are three ways to personalize your product.
1. Logo or text on barrel.
We are happy to stick your logo (or text) on our products with love. And for a nice price. A logo can be placed on any size oil barrel and fits on any of our products (60L, 120L or 200L). The logo is placed in the middle of the barrel so that it is clearly visible. This sturdy Barrel is not only very practical, but now also contributes to your own branding.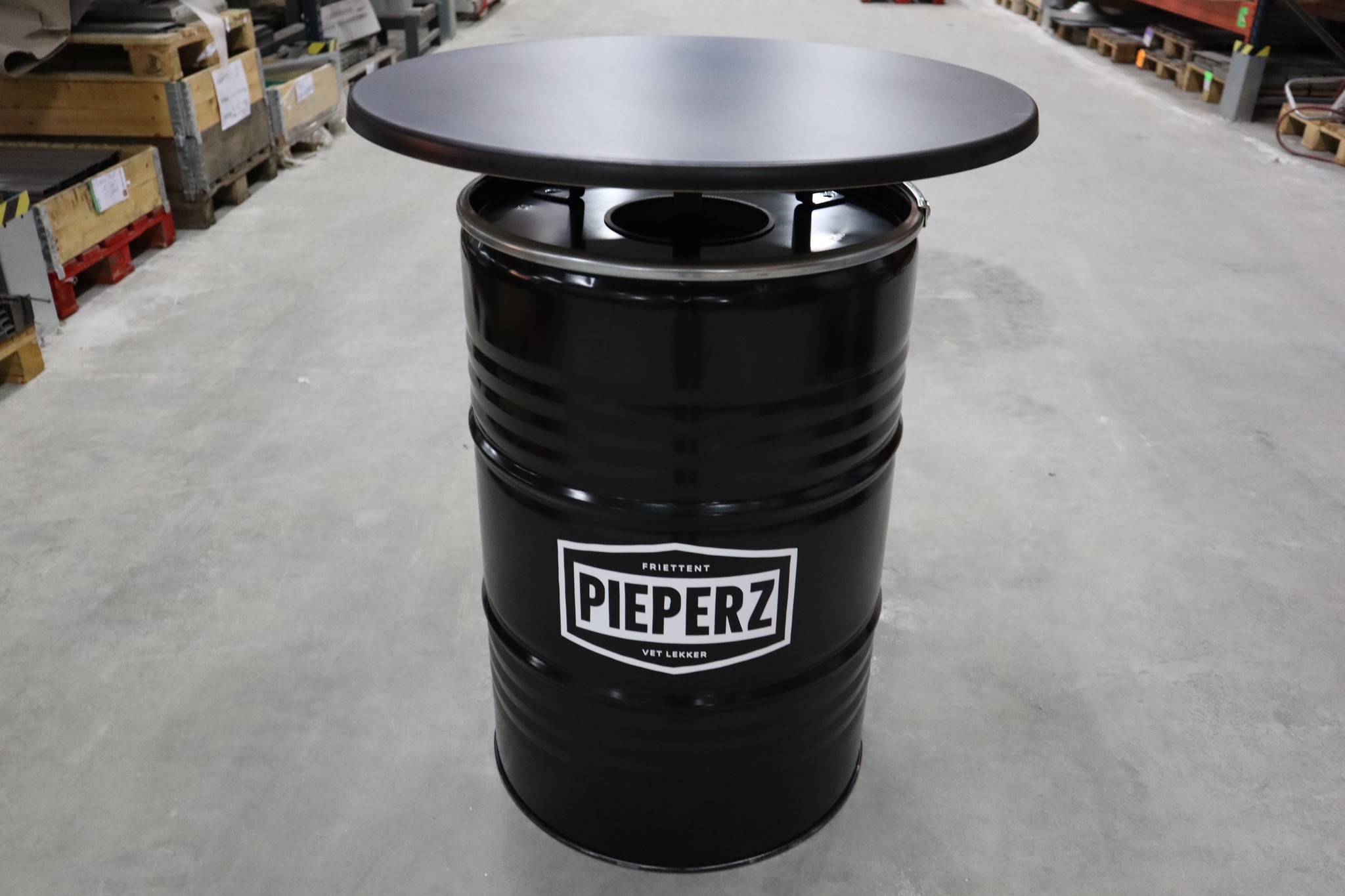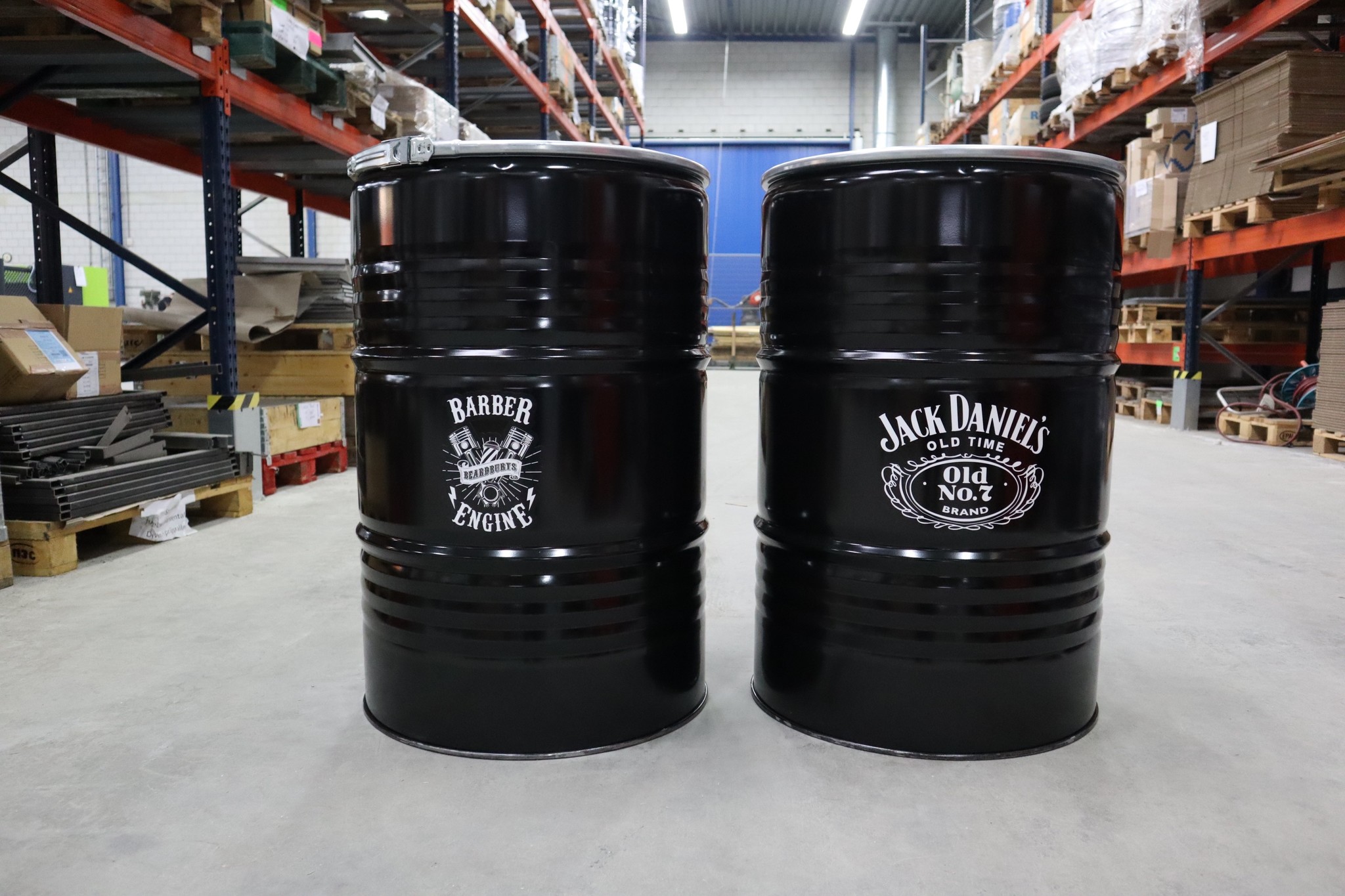 2. Vessel in RAL colour.
The standard color of our drums is black, but we can paint our drums in any color you want. From blue to orange, from pink to purple. Special effects, such as a matte tint, are also possible. This is possible from one piece. The surcharge for this depends on the size of the oil barrel. Please do not hesitate to contact us about this. And of course we can also provide the sprayed barrels with a logo or text.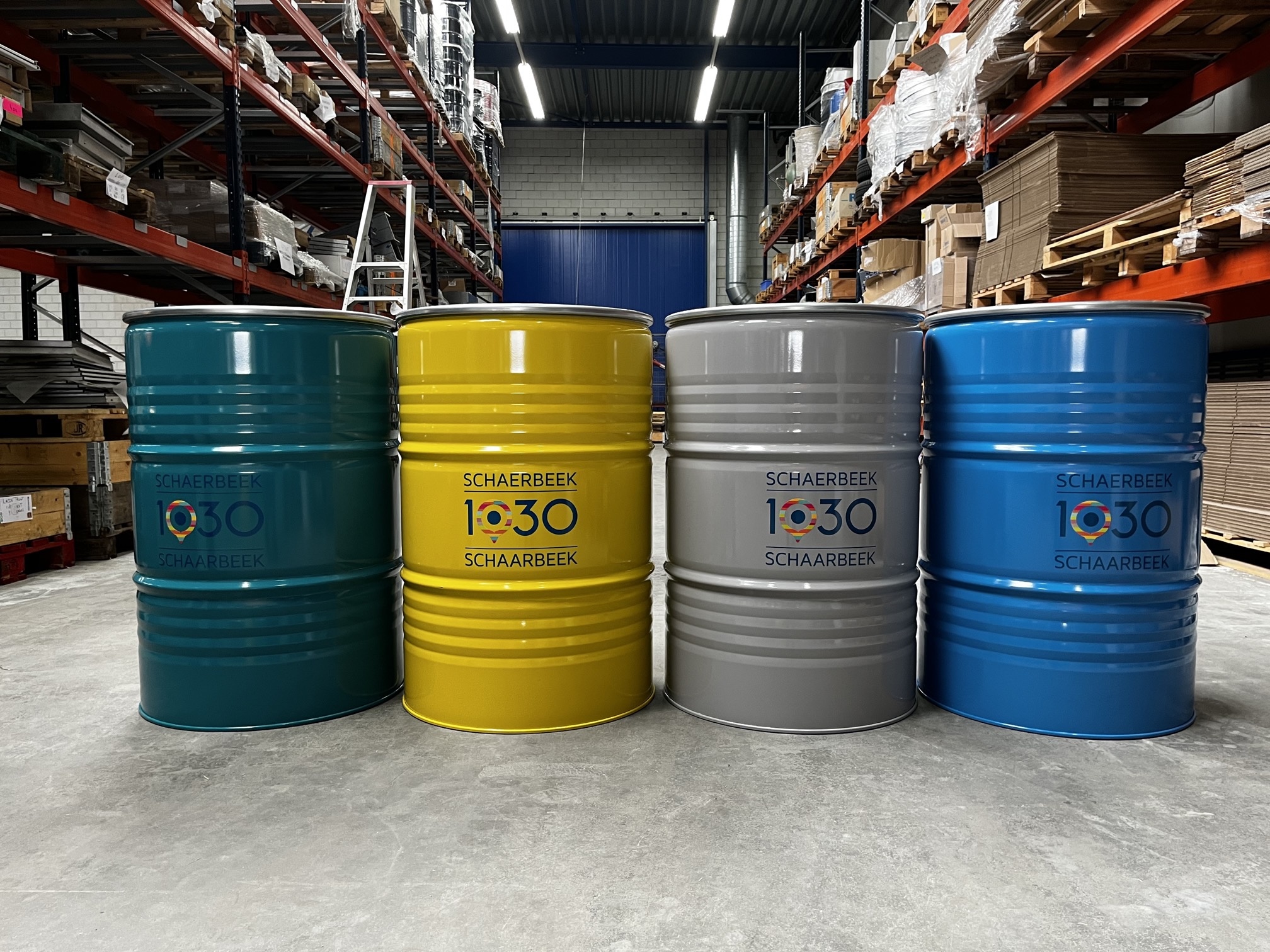 3. Personalize Full Color.
The full color wrap is our most complete option and possible from one piece. Here you can go all out. You can fill in the entire surface of a 200 L drum as you see fit. 1 meter 170 all around, 90 cm in height. Have fun! This is interesting for large and small brands, but also for artists, photographers or for people who are looking for a nice gift (think of a photo collage) Check out the photos below for inspiration, but let your imagination run wild. What do you want to print on your 200 L drum?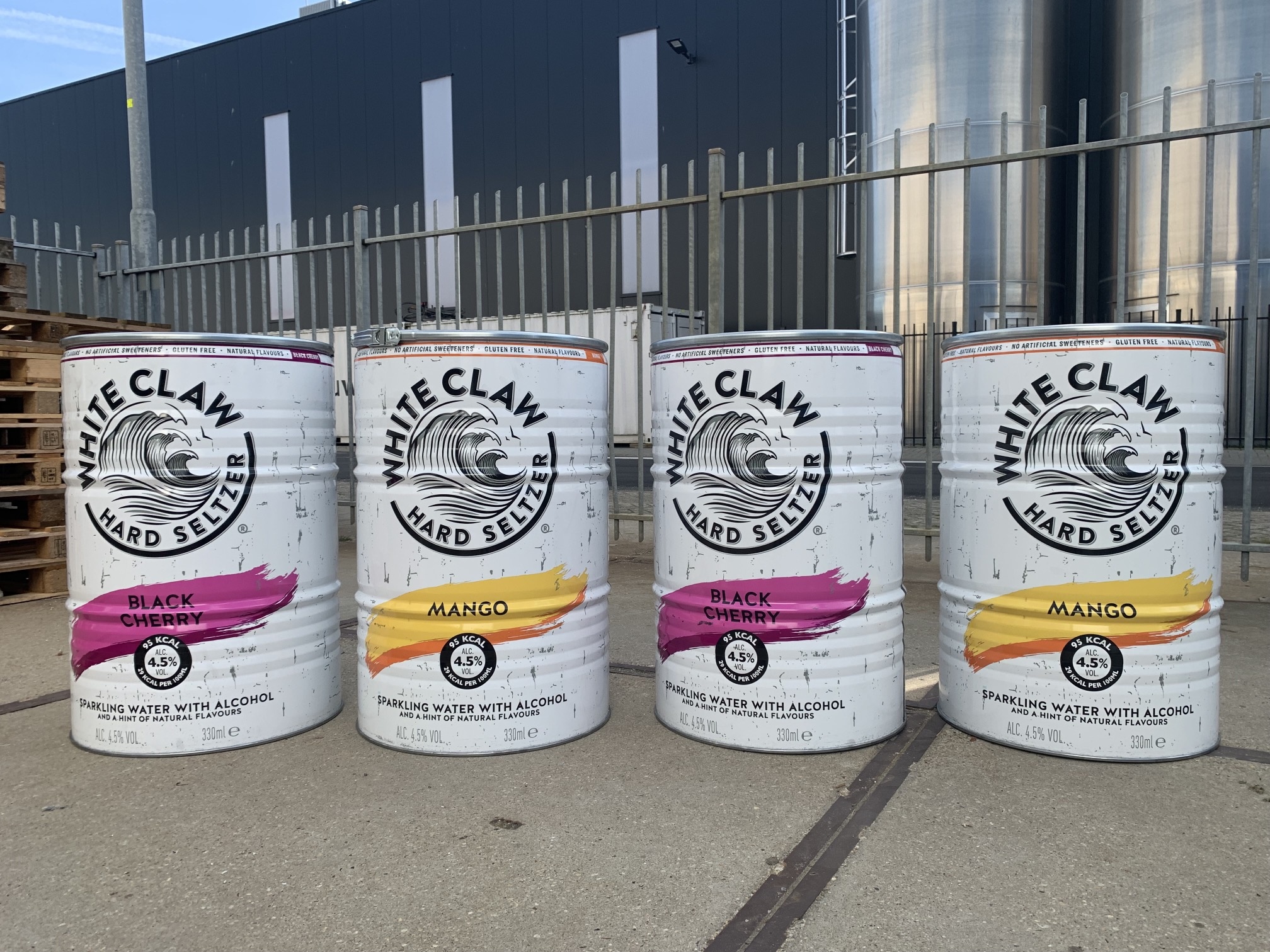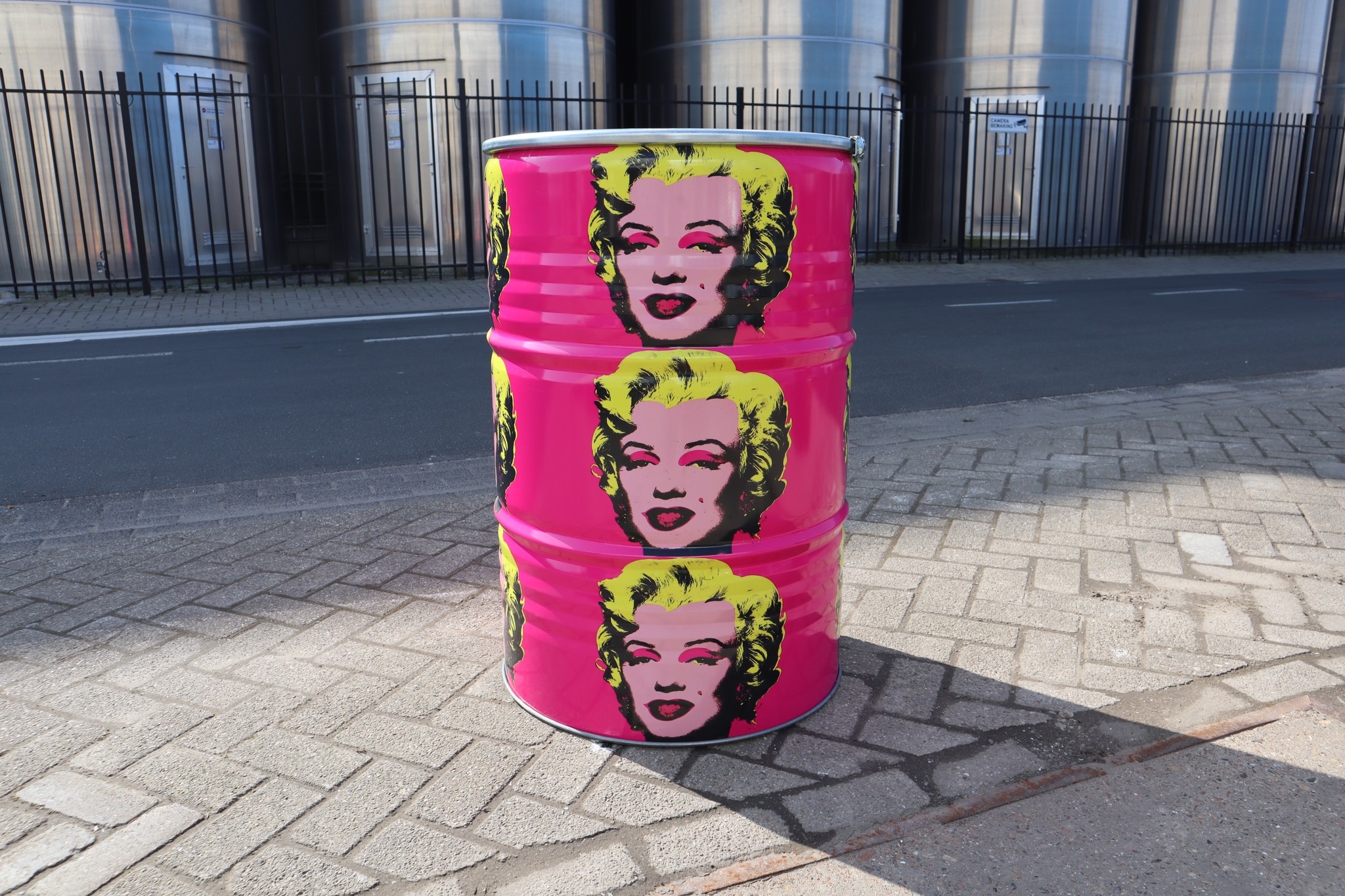 How does personalization work?
Do you have a product in mind that you want us to personalize or do you just have a question? Fill in the contact form or call us on +31 (0) 75 – 207 3027 We will contact you as soon as possible to answer any questions and possibly make a quotation without obligation If you agree, you send us the necessary files by e-mail We get to work and deliver the product(s) within 2 weeks.