Flame-retardant lid for a 200L drum-Bin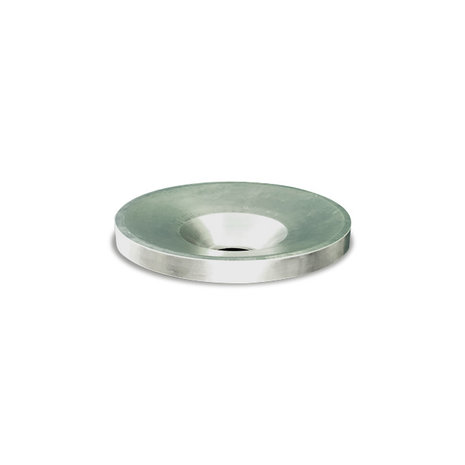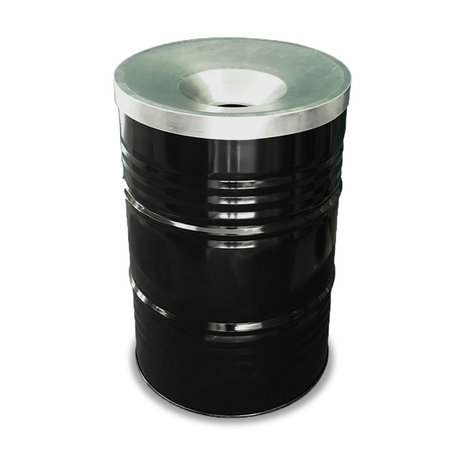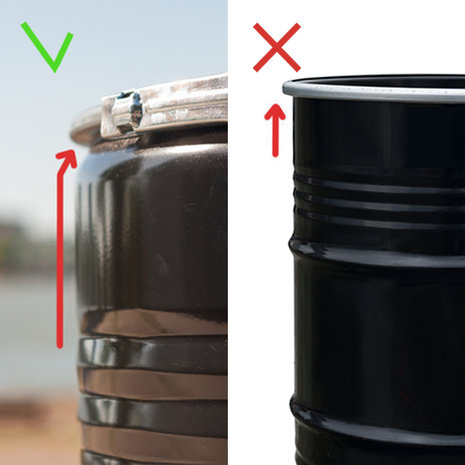 Product description
With the flame-retardant lid for a 200L drum, you're not only doing yourself a favour but the fire brigade as well. Remember, people: Safety first. Thanks to the funnel-shaped opening in the lid, any fire that breaks out in the bin will be unable to escape and spread. That makes not only the fire brigade happy, but your insurer as well. Not to mention yourself!
The flame-retardant – and fire-extinguishing – lid makes this waste bin a good choice for fire safety. The lid fits perfectly atop our metal BinBin 200L rubbish bins. At some businesses, such as petrol stations, fire-extinguishing lids are required on all waste bins.
Note: the flame-retardant lid does not fit all 200L barrels. The barrel must be cinched in at the top, meaning the sides slant inwards toward the lid. This also meets what is known as an ISO norm.
The flame-retardant lid has a hole 14 cm in diameter. The size of the hole has been intentionally limited: you don't want people tossing large items into the bin, as this would made the bag too heavy to easily lift out of the drum.
Prices include shipment and VAT. 
For companies outside the Netherlands: do you want to shift the VAT? Mail or call us for your order. Then we will send an invoice without VAT (21%). We will then need your VAT number.
Product specifications
Article number

8719327070963

SKU

0963

EAN

8719327070963