BinBin industrial rubbish metal bin- 120L with flame-retardant lid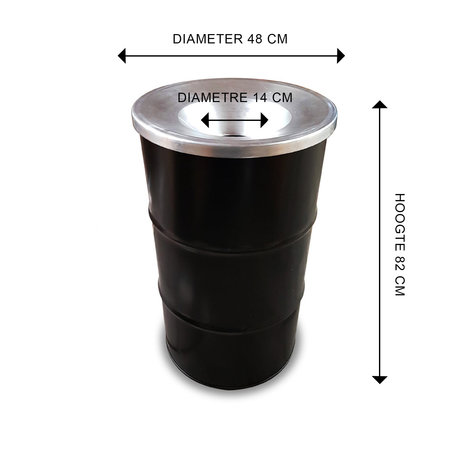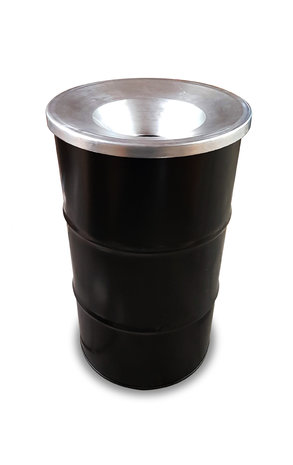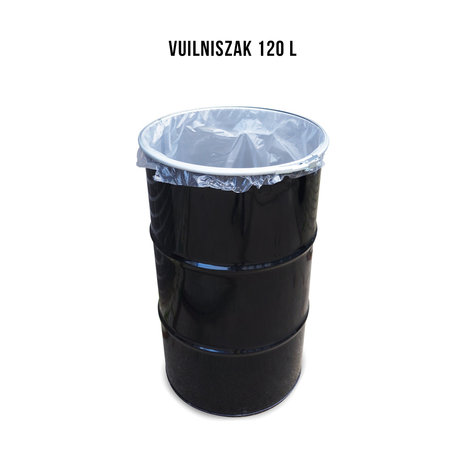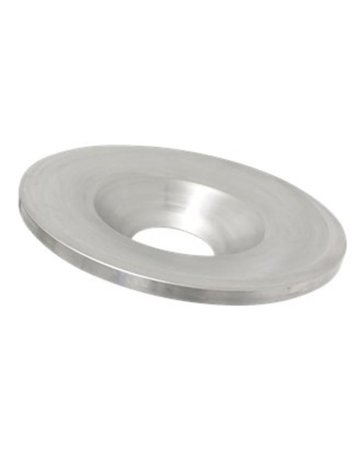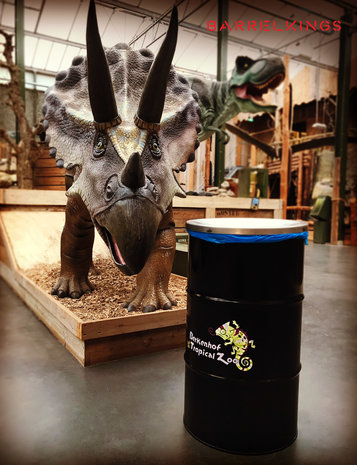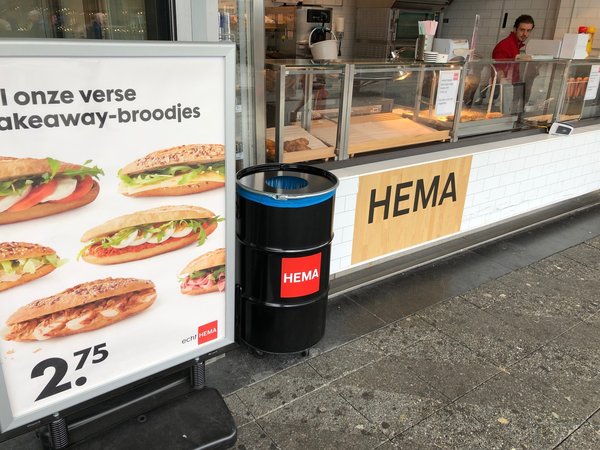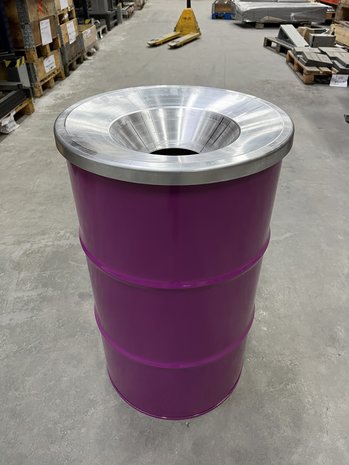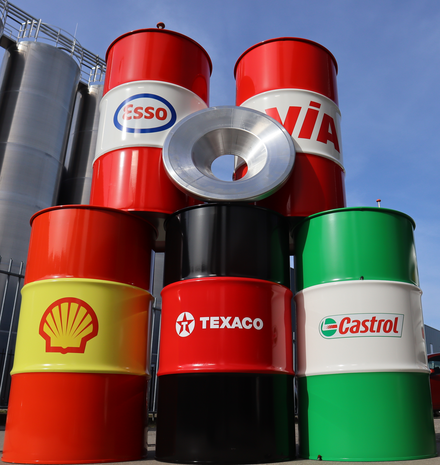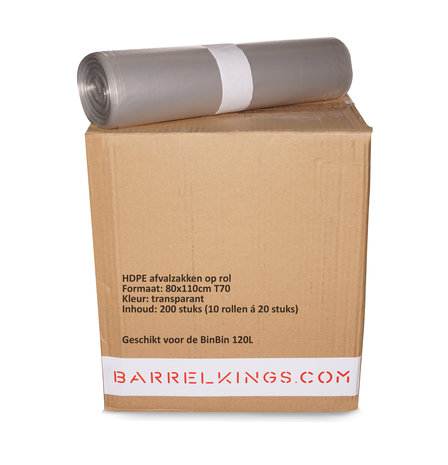 Product description
The BinBin Black 120L Flame Resistant is a sturdy, large trash can with an industrial look. It is a delicious container with a practical size. And with a flame-resistant lid with a hole with a diameter of 14 centimeters.
It works very simply: you put the bag in the drum. Then you put the flame resistant lid on it. The lid ensures that the bag is stuck. And then you have a beautiful and large metal waste bin. The hole in the lid ensures that people do not throw too much waste in the trash.
The flame-resistant - also flame-retardant - lid makes the waste bin fireproof. It fits exactly on the metal 120 L BinBin trash cans. (At some companies - such as petrol stations - flame-retardant lids are mandatory. Insurance and fire brigade keep these lids anyway)
The BinBin trash can is suitable for all waste streams. This black trash can is also particularly suitable for attaching a text / sticker. For example your own name or logo. Or let us know what you want in it: plastic, waste, glass, paper. What we want to say: it is made to be used for waste separation. Put three of these drums side by side and you have a waste separation station.
This trash can fit in households, but due to its size, it is especially suitable for companies. There is a little more waste there and then a larger volume is better. For example at shops, cafes, restaurants, beach bars, snack bars, petrol stations. The trash can is 6 kilos heavy so easy to move.
The waste bin is made entirely of steel. The trash can is therefore 100% recyclable. It is a sustainable waste bin.
The BinBin 120 L Black is made from an oil barrel. Who says you should use oil drum for oil? We do not! It is a very nice trash can.
Barrel height; 82 cm
Barrel diameter; 49 cm
Contents barrel; 120L
For all our barrels applies: you can put a sticker on it. That way you can perfectly customize your barbecue, trash can or standing table. We put the stickers on it for you. You only need to email artwork (PDF) to [email protected]. We stick the sticker on the smooth middle surface of the barrel. You can add stickers to your order. You can order the sticker separately here, we stick it on the barrel.
Create a WinWin with the BinBin!
Prices include shipping and VAT.
For products with stickers, shipping takes 2 weeks.
For companies outside the Netherlands: do you want to shift the VAT? Mail or call us for your order. Then we will send an invoice without VAT (21%). We will then need your VAT number.
Product specifications
Article number

8719324605700

SKU

5700

EAN

8719324605700

Size (L x W x H)

cm

Diameter Ø

CM

Weight

kg
Show more
Show less