BinBin Hole Plastic industrial trash can waste separation 60 Liter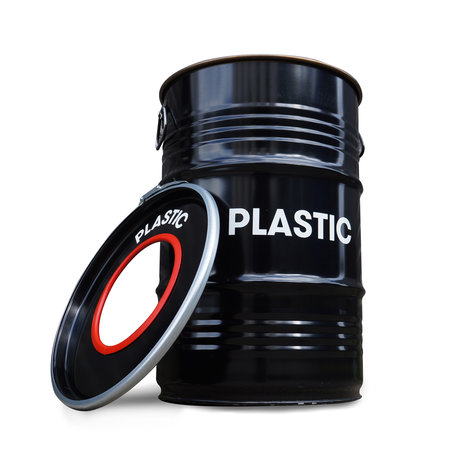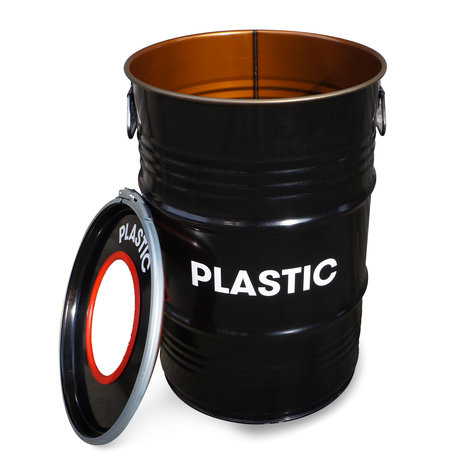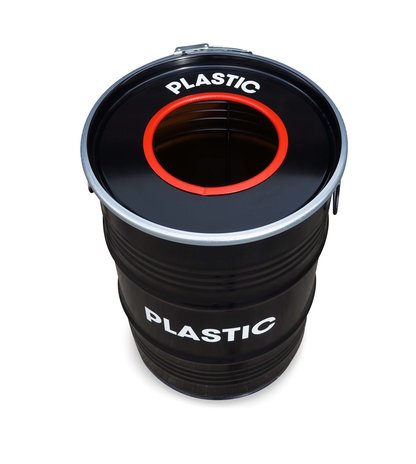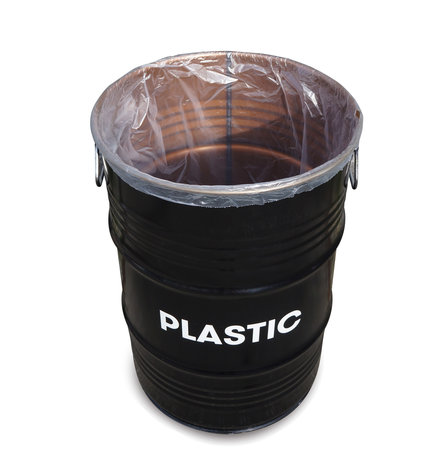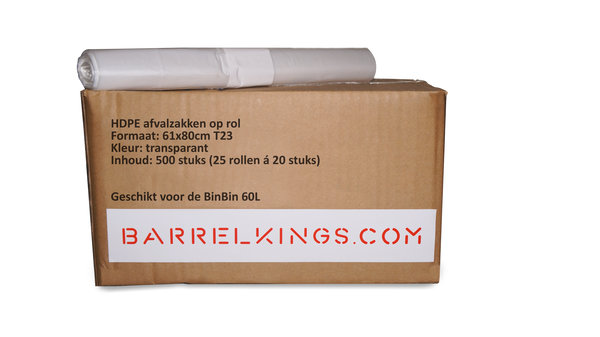 Product description
The tough BinBin plastic collector
The BinBin Hole plastic is a robust and practical trash can with an industrial look. This oil drum waste bin is specially designed to easily separate your plastic waste. Due to its practical size and appearance, the BinBin Handle plastic can be used anywhere. Use it at home, in your garden, in the office or in your shop.
Clear indication
The BinBin Hole plastic is marked with plastic on the front and on the lid. The insertion opening is also provided with a red rubber edge to emphasize the waste flow. Plastic is indicated in red or orange in "waste country" "
The trash can comes with a lid with a hole and a lid clamp. With the lid clamp you can easily attach the garbage bag and lid simultaneously. 
Specifications:
Length: 40 CM Width: 40 CM Height: 58 CM Opening size: 20 CM Weight: 6KG
Volume: 60 Liter 
Coated inside (It does not rust)
Equipped with handy handles 
Can be expanded as a modular waste separation station.
This product is 100% recyclable, which makes it a sustainable choice.
Product specifications
Article number

8719326352831

SKU

8719326352831

EAN

8719326352831
Reviews
Posted by: Diedje on 21 September 2021

Wordt hier goed gebruik van gemaakt. Heel duidelijk en simpel

Posted by: Esther89 on 11 February 2021

Snelle bezorging en een top prullenbak. Kreeg er ook een doorzichtig vuilniszak bij! Geen opmerkingen.

Posted by: Frankk on 9 February 2021

Nette en leuke prullenbak. Makkelijk en duidelijke aanduiding. Gebruiksvriendelijk en van goede kwaliteit.

Posted by: Susan on 8 February 2021

Leuke prullenbak! Anders en stoer!

Posted by: H.Salh on 18 November 2020

Mooi simpel design past goed bij mijn industriële inrichting. Duidelijke afvalbak, valt goed op ook.
Create your own review