BinBin Flame Red 200L Plastic Bottle Collection Trash Can








8% sale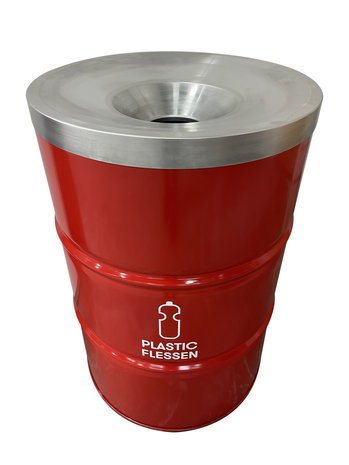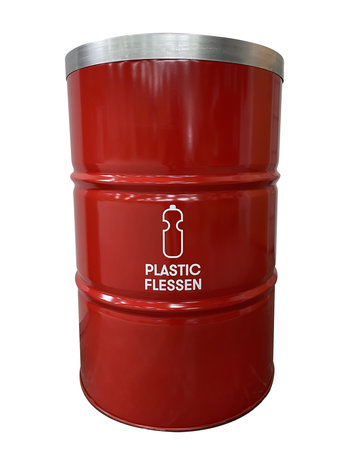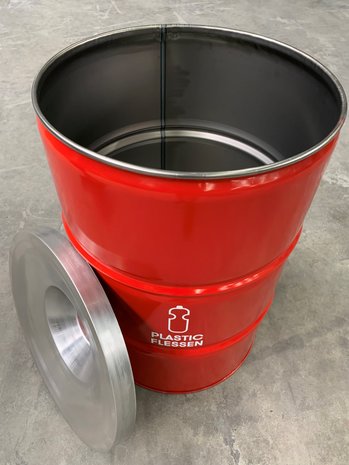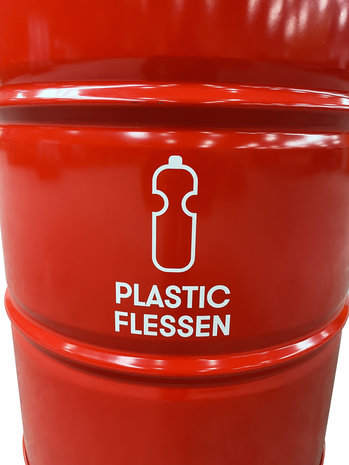 Product description
This red oildrum is especially made to collect PET bottles.  The red BinBin trash can with PET bottle logo has a capacity of 200 L. The oil barrel stands out with its red color.(RAL 3020)
The 200 L container has a flame-resistant lid with an opening of 14 cm. In this way we prevent that too large bottles are thrown in.
The BinBin plastic bottle trash can therefore comes with an aluminum flame-retardant lid with a hole.
Flame-resistant or also called flame-retardant. Both names are used, but due to the funnel shape of the lid, the smoke in the flame-extinguishing trash can is led back into the trash via the rim. The smoke cannot escape, there is a lack of oxygen and the fire goes out.
The fire brigade is therefore also happy if you have this BinBin flame trash can. A safe trash can to collect plastic bottles.
But the most important thing is that the environment is spared. Because plastic does not or hardly decay, it is extremely harmful to the environment. It takes no less than 500 years before the well-known PET bottle, named after the plastic polyethylene terephthalate, in which a lot of soft drinks and water is packaged, is dissolved into minuscule particles of plastics. So make sure bottles are recycled!
The BinBin oil drum trash can itself is also 100% recycleble. It is made entirely of steel and can therefore be processed into a new product. But it is far from that. The steel oil drum lasts a long time! Especially if he's inside.
Specifications BinBin flame 200 Liter plastic bottles waste separation trash can
Length: 58 CM Width: 58 CM Height: 89 CM Diameter hole lid: 20 CM Weight: 10 KG
Volume: 200 Liter
Suitable for waste stream: Plastic bottles
Coated inside (it won't rust) and painted outside.
Easy to clean
Waste bag easy to replace and does not come loose due to the lid clamp
Expandable as a modular waste separation station
Product specifications
Article number

7434849349380

SKU

9380

EAN

7434849349380
Reviews
Posted by: Joris on 27 October 2021

10/10 ! Goede service, snelle levering en een degelijk/ mooi product.

Posted by: sanne on 22 October 2021

Onlangs deze mooie prullenbak/ inzamelbak aangeschaft voor op het terras. Valt goed op en wordt dagelijks gebruik van gemaakt. :) Snelle levering (de volgende dag) kreeg een passend vuilniszak gratis erbij

Posted by: sander on 7 October 2021

Leuk idee! Kunnen onwijs veel flesjes in. foto's komen exact overeen met de werkelijkheid :)
Create your own review